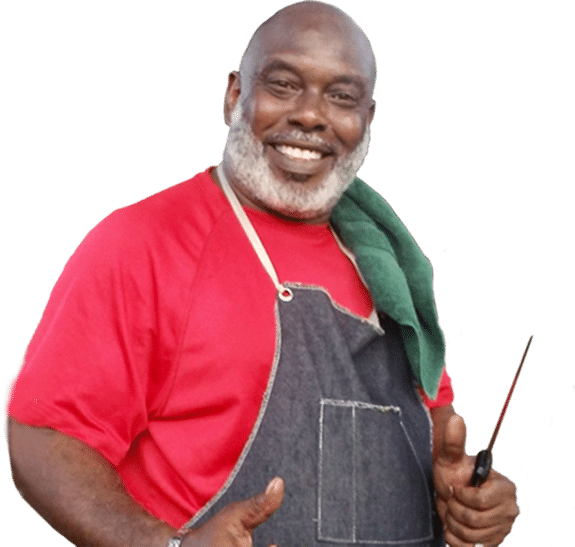 and I was born in Washington, DC. While being raised in the city I spent a lot of summers in NC with my family. Our reunions were led by our big backyard cookouts. No matter what was on your mind, it was soon forgotten when you smelled that smoke because you knew what's coming.
I took those thoughts into my adult life by extending my family to the community. My grill and I have help feed people all over Fayetteville and surrounding areas in NC. Food brings people together and that's where the conversations begin. We meet as friends, but they leave as family and that's how I've been given the name of "Uncle Carl."
Flip Flop Sauce was created to add to the smiles. This sauce is a cherry to your sundae. It's that extra point on a touchdown. It's the "Everything Sauce" for everyone. It's that WOW Sauce!
What our customers are saying
One of the best sauces I have tasted! In all honesty, this unique taste should already be all over stores. Every time I get an opportunity to incorporate in a meal, I go out of my way too!
Just picked up my spice Flip Flop Sauce today… This is the best sauce I ever had. Great with wings.
I had his sauce for the first time yesterday & it was soooo good. I didn't even need hot sauce… it was the best balance of heat, sweet & everything in between!
I want you to think of the best sauce you've ever had. Are you thinking about it? Can you still taste it? If so, I want you to imagine the flavor of your favorite sauce multiplied by a GRAJILLION!!! This sauce checks ALL the blocks. If you have't experienced the flavor journey of this sauce, time to get on board. You don't know what you're missing!
Questions or comments?
Send us a message and we will get back to you as soon as possible!